War Memorial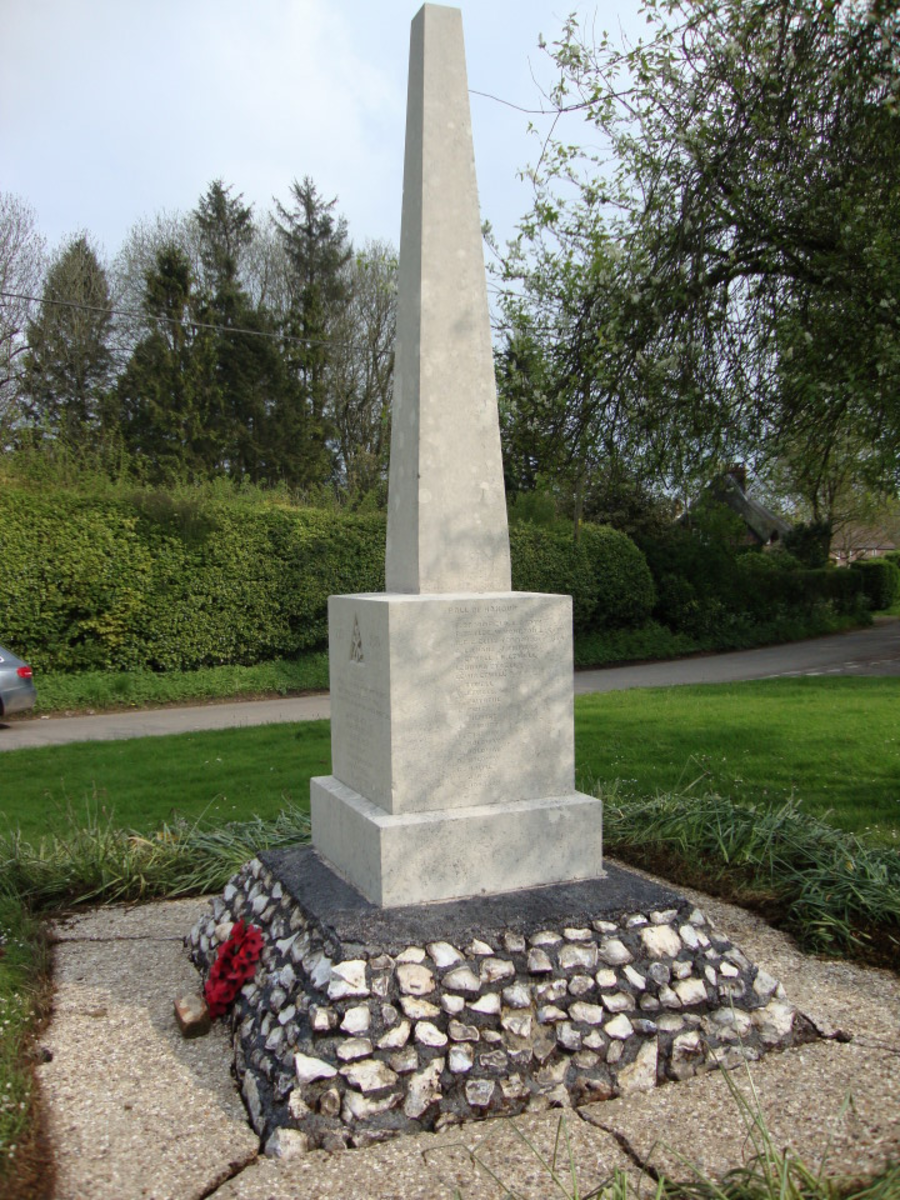 The War Memorial is located on the village green at the junction of Faccombe Road and Church Lane.
The base is made of rubble and flint surmounted by a two step plinth on which stands an obelisk with a squared-off top. We believe that it was erected in around 1922. As far as is known, no residents died in World War II.
The south side bears the inscription: 'for the homes and heritage of our children' and on the north side: '1914-1918 erected in honour of the men from this village who served in the Great War and in grateful memory of those who fell'. The west and east sides bear the roll of honour - 7 died, 51 served and returned (who it is understood paid 2/6d to have their names inscribed!). See attachment for the list of names.
In Spring 2012, the memorial was professionally steam cleaned, paid for by funds raised by the village. It revealed many names that were previously illegible, greatly appreciated by a number those relatives are listed there. However, it is proving difficult to keep it completely clean, since excessive cleaning may gradually destroy the writing.